Well, even with my good intentions I guess I am now going to shoot for Sunday updates. I can't even find the time to visit all my friends and forums I like.

On to updates, Cole went to the orthopedic surgeon for his final visit last Thursday and the doctor said that his arm is healed. Thank the lord for that one. That same day, we ended up with 5-6 inches of snow and he wanted to go sledding. Being the good mom....I said...Ummmmm NO!! I told him that he needed to let it heal a bit more (as this was his first day without any support on his arm in well over 14 weeks). He ended up being ok with that seeing that it was only in the single digits.

The pics I have to share today are a baby round ripple for Jennifer and my latest tested doily.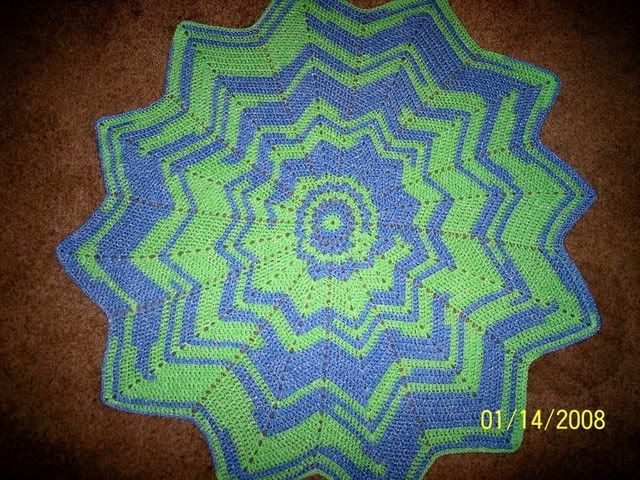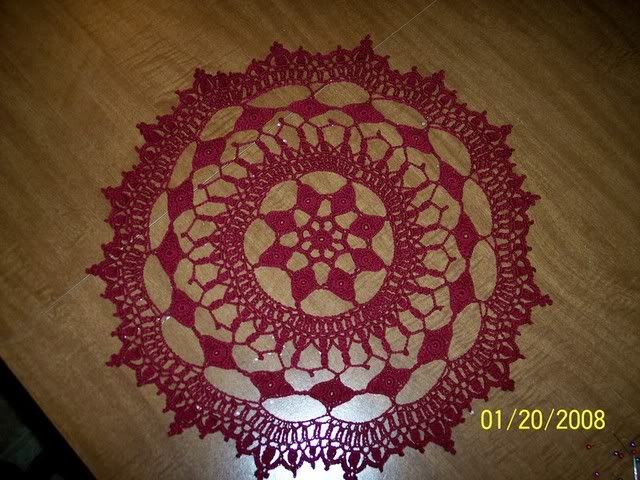 Enjoy the upcoming week. I've gotta run as hubby is taking me out to dinner and the children are spending the night with their grandparents. Gotta love those grandparents. Love having a break every now and then.

enjoy and have a blessed day!!