The new patterns have been released at Lullabies and Lace. This pattern for the Cheeky Squares Apron is also a free pattern. Go on over and check our Anna's patterns. She has quite a few that are free.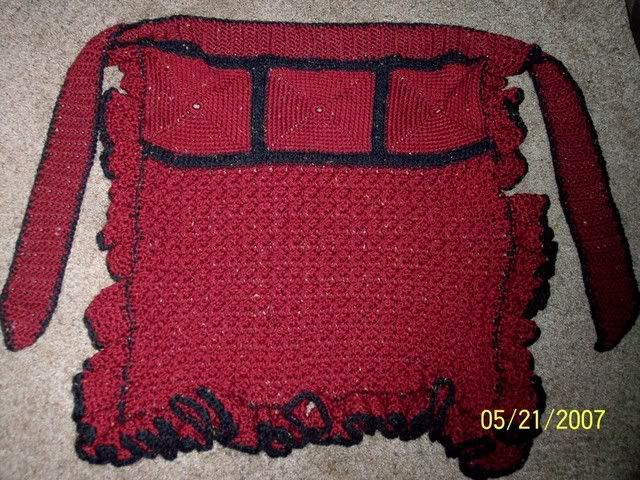 In other news.....I am almost finished with my swaps. I am going to back off the swaps for awhile. I just am not finding the time to crochet the stuff that I want to test. I am still planning on participating with a couple of swaps. Here are the ones that I still have to send out.
1. 'Ville Secret Pal - Mailing end of this week.
2. Spoil Me Because I deserve it - Mailing end of the month
3. Squares in Six - Mailing end of month
4. Shawl swap - waiting to hear from my pal to determine mailing date.

I mailed out 4 swaps last week. Whew--those deadlines ended on the same date.

I will report a status on my WIP's on Wednesday. I am also hoping to have something to show you later this week.

Enjoy and have a blessed day!!