I want to first show you my new teapot cosy. I joined the teapot cosy at Crochetville and this is my package. I just love it.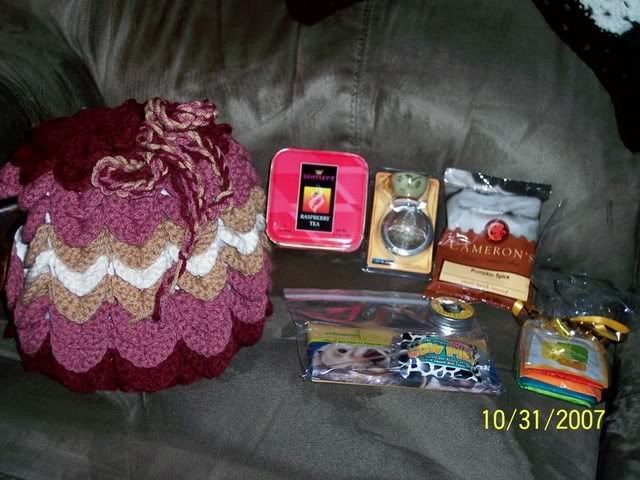 Here is a round ripple that I finished a couple of weeks ago. I really like the way the colors fall in this one.


I have finished up all swaps but one. I still have the purple square swap going but I should be able to finish that one up within the month. I have 32 made and need 32 more so that will be my portable project for the near future.

I will post more in a bit about how my son broke his arm. Fun. Fun.