Here is my Summer Secret Pal Reveal package. My partner was Deborah (Wildthing1058). She sure knows how to spoil her partner. I love everthing that I received. The top pic is my reveal package and the bottom pic is the package that she sent me about half way through the swap.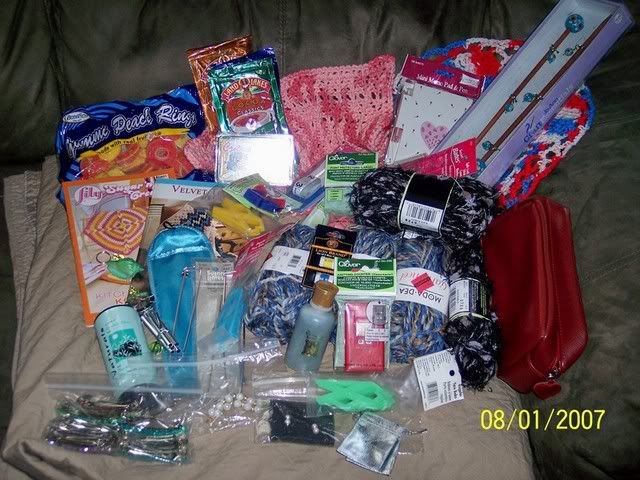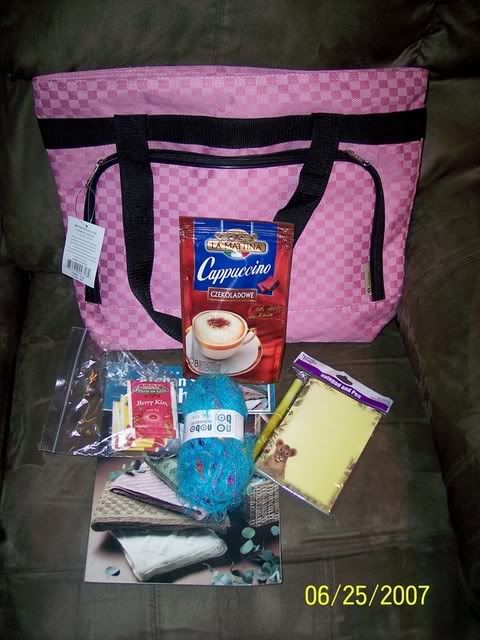 Deborah,
Thank you again for my packages. I love all the knitting supplies you included. Since I am such a newbie at knitting, I will have fun using my new notions.

Enjoy and have a blessed day!!