I have some pics to share. Not only do I have pics but I have finished project pics. Whoo hoo. It's been awhile. So without further ado.
I tested these patterns for Kathy. I have decided to use these for mothers day gifts. The Clematis doily is for my mother and the Willow Wisp doily is for my mother-in-law.
Clematis Doily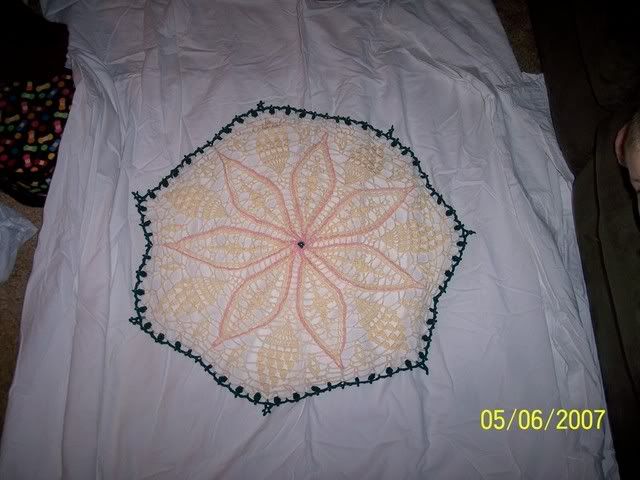 Willow Wisp Doily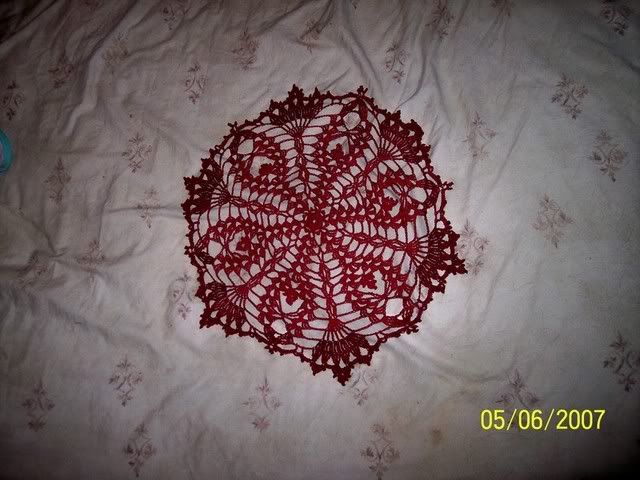 I ordered some stitch markers the other day from my friend Sonia. I got my package on Moday. Inside were the stitch markers I ordered and 2 sets she sent for me. She is so sweet. She had some made for me that spell out my name. I love them.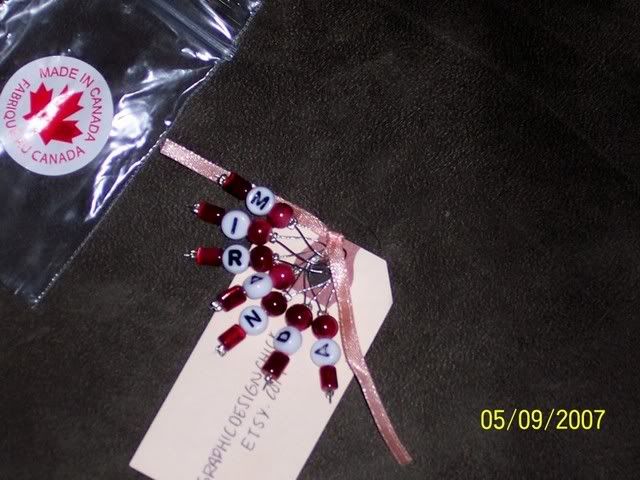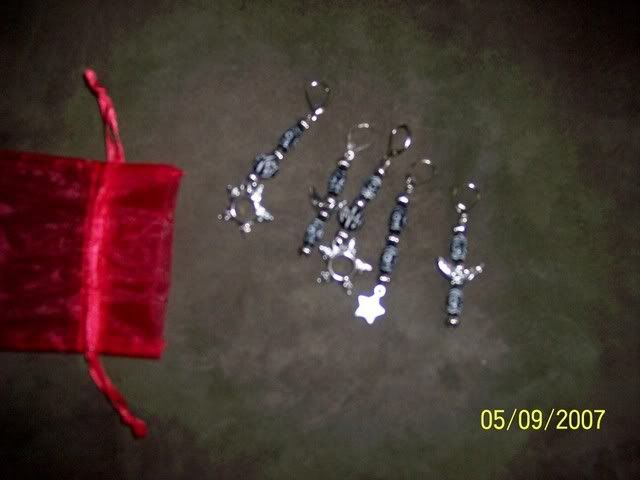 I received another package on Monday from Lisa. I am a member of her board and she has raffles. I won!! Whoo Hoo!! Here is what I got...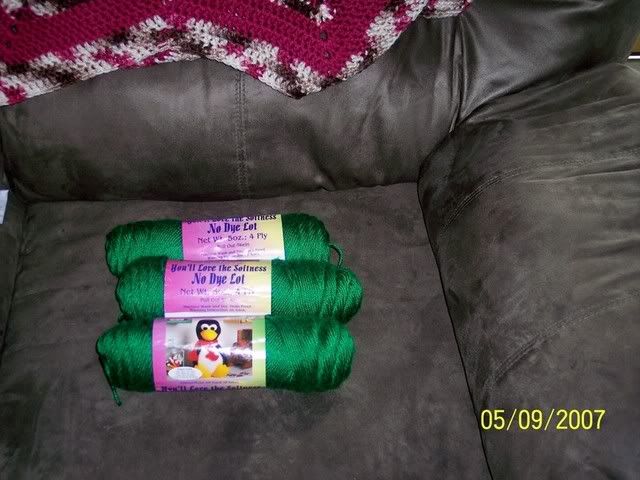 Now I am off to clean my house. Will post more later.

Enjoy and have a blessed day!!