I have some pics to share. I forget to charge my camera because the battery holds a charge for about 6 months so that meant I was left with a dead battery. Now that it's charged I've been taking pics and here they are.

Let me first say that I LOVE MY JIMBO HOOK!! I finally won one of his hooks. I am in love with this hook. I have already made quite a few things with this hook.



Next up are some preemie hats that I made for a fellow member of Crochetville.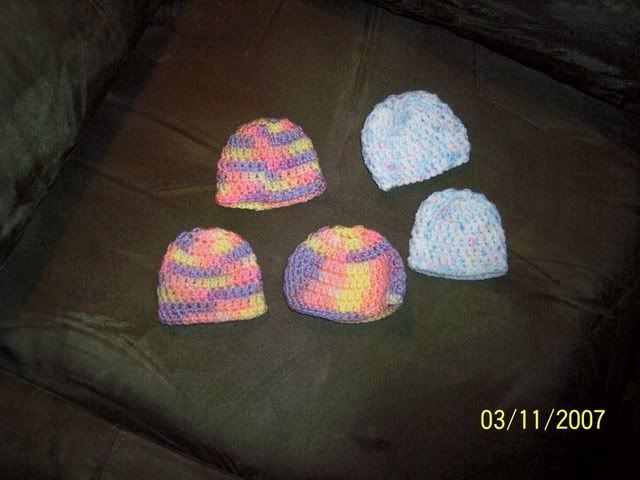 I have also spent the last couple of weekends learning something new. I learned to knit. I am using that term very loosely. I can knit and purl and that's about it. I bought a dishcloth pattern book and am trying to make a scarf. Not sure how long this will take me to get comfortable with but I am trying.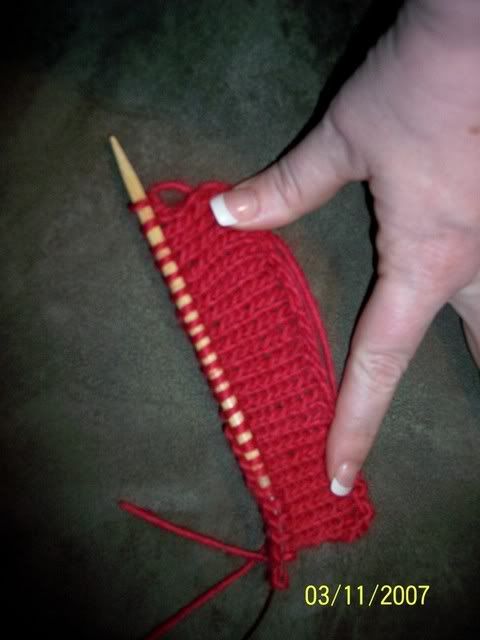 Lastly~~I was walking through Hobby Lobby last weekend and found some beautiful varigated yarn. Of course, I had to buy it and find a pattern to use it in. I actually found this pattern on the label. Here is my latest afghan in progress.



That's about it. Tomorrow I will be posting what my secret pal has sent me. She is spoiling me so much. I love it!!

Enjoy and have a blessed day!!